Laminine
Laminine is a stem cell regeneration that contains the FGF, marine proteins and phyto proteins. Be Happier, Calmer, Focused
& get the Best Nights
Sleep without Drugs!
30 Capsules - $39.95
Eco-Bottle
120 Capsules - $154.95


REFIVE
2 Laminine,
1 Omega+++,
1 Digestive+++,
1 Immune+++
in each pak.
[Samples]
1 Box (30-count)
$139.95
Order Here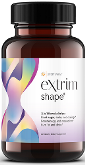 eXtrim Shape+
A cellular approach to controlling weight.

Blocks carbs, blocks sugars, blocks fats,
and helps to Curb cravings and
Cleanses the colon.

60 Tablets - $69.95
Order Here

Laminine Omega +++
Improve circulatory health.
We use all three
omega fatty acids:
3 (EPA & DHA), 6, 9.
Also strengthened
with vitamin K2, CoQ10.
30 Capsules - $38.95
120 Capsules - $149.95
Immune+++
T
riple shield formula that offers a unique vitamin C source called Life-C Blend. These three blends have been shown to work together to boost your body's production of white blood cells and T cells.

30 Tablets
- $35.95
Order Here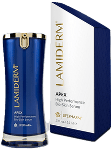 Apex Lamiderm 15ml
The Fertilized Avian Egg Extract has been clinically shown to boost collagen, elastin and fibronectin production by up to 350 percent in 3 days!

15 ml.
-
$54.95
50 ml.
- $139.95