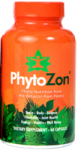 PhytoZon Miracle
Helps with Inflammation,
Arthritis, Joint Health,
Flexibility, Heart Health,
A gift from the
Amazon Rain Forest.

60 Capsules - $58.95
Order Here

LimitLess
A proprietary concentration
of betalains from pure beet
root extract to help the body
support joint comfort
and flexibility.
56 Tablets - $73.99
Order Here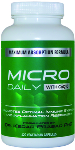 MicroDaily Bottle
Military Vitamin Capsules
Supports recovery and athletic performance. Assists the body in reducing inflammation, etc. 120 Vegi Capsules
$85.00 - $62.95
Order Here
HapiHumol
Antioxidants; Xanthohumol,
C60, PQQ, and C3. The body's trillion cells face formidable threats, from poor nutrition to infection with a virus.
30 Capsules

$70.00
- $64.95

Order Here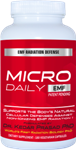 Micro Daily EMF
Specially formulated
product for 5G and EMF Radiation Defense and Immune System Boost.

180 capsules

$93.95 -
$79.95

Order Here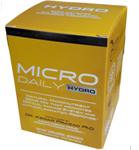 MicroDaily Hydro Powder
Military Vitamin
Supports circulatory
health a unique blend of antioxidants and
micronutrients.
60 Servings
Taste like Lemonade
[Samples] - $85.00 - $69.95
Order Here