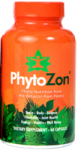 PhytoZon Miracle
Helps with Inflammation,
Arthritis, Joint Health,
Flexibility, Heart Health,
A gift from the
Amazon Rain Forest.

60 Capsules - $58.95
Order Here

MSM MAX
Pure Powder
MSM has been shown to reduce cataracts by allowing proper levels of fluids to flow through optical tissues, removing harmful particles, arthrits, joints, etc.
117 Servings - $29.95
Order Here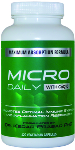 MicroDaily Bottle
Military Vitamin Capsules
Supports recovery and
athletic performance.
Assists the body in reducing inflammation, etc.
120 Vegi Capsules
$79.95 - $65.95
Order Here
HapiHumol
Antioxidants; Xanthohumol,
C60, PQQ, and C3. The body's trillion cells face formidable threats, from poor nutrition to infection with a virus.
30 Capsules

$70.00
- $49.95

Order Here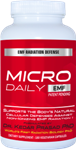 Micro Daily EMF
Specially formulated
product for 5G and EMF Radiation Defense and Immune System Boost.

180 capsules

$99.00 -
$83.95

Order Here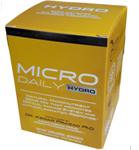 MicroDaily Hydro Powder
Military Vitamin
Supports circulatory
health a unique blend of
antioxidants and
micronutrients.
60 Servings - [Samples]
Taste like Lemonade
$85.00 - $73.95
Order Here