Energy Enhancements
LurraFit Capsules
Energy Supplement
All-day natural energy
and appetite control!
1 box - 60 Capsules

$59.95
- $49.95

Order Here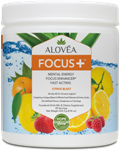 Focus+ - Mental Energy
Super Charged with Immune Optimizing Alovea AE, Glucose Balance with Palatinose,
No Artificial Colors,
Flavors, or Sweeteners.
28 Servings

$54.95
- $39.95
Order Here

Amped The Original Coffee
Move over Energy Drinks
This instant coffee is sure to help amplify your mood, aid in stress reduction, and help increase memory and focus, all while supporting your digestive system.
30 Serv.
$70.00
- $64.95
Order Here
LurraFit Capsules Samples
Energy Supplement
All-day natural energy
and appetite control!
5 Capsules - $4.95
LurraFit Capsules Samples
Energy Supplement
All-day natural energy
and appetite control!
10 Capsules - $9.95
HapiCaps
Amplified Mood & Energy
Strongest all-natural brain enhancing ingredients
all-in-one capsule
for high performance thinking and doing.
30 Capsules

$68.95
- $49.95
Order Here
Country Health Store - (503) 353-8968 - Site map
Copyright 1996 - 2022 Webmaster: Adrian Mathews