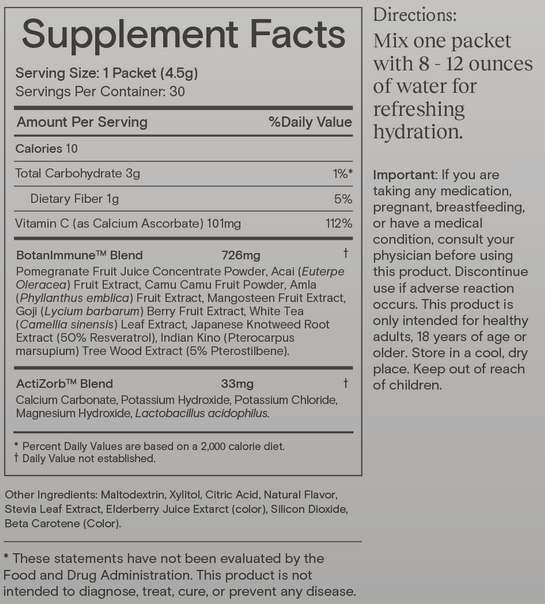 The finest ingredients,
handled with care.
BotanImmune Blend: Pomegranate, Acai, Camu Camu, Amla, Mangosteen, Goji Berry, White Tea Leaf extract, Indian Kino Tree Wood extract, Japanese Knotweed Root extract.
ActiZorb Blend: Calcium Carbonate, Potassium Hydroxide, Potassium Chloride, Magnesium Hydroxide, Lactobacillus Acidophilus.
---
Live your truth.
Supports immune function.
Promotes healthy antioxidant levels*
Helps protect your body from oxidative stress
Yoli helps you feel what it's
like to really live.
Experience a lifestyle aligned
with nature. Come to life.